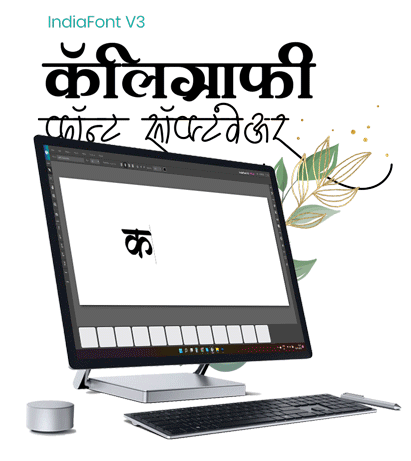 Hindi Marathi Calligraphy Fonts
Calligraphy Font Software – IndiaFont V3
IndiaFont V3 is a cutting-edge calligraphy font software, It is designed specifically to cater to the needs of creative professionals, designers, and calligraphy enthusiasts who seek high-quality and versatile calligraphy fonts for Indian languages, including Hindi, Marathi, Gujarati, and English.
Key Features of IndiaFont
Empowering Digital Calligraphy Creation
IndiaFont V3: This version offers a wide range of calligraphy fonts meticulously crafted to bring elegance and creativity to text-based designs. India Font stands out with its exceptional feature of "Letter Variables," providing up to 12 design options for each individual letter.
Hindi, Marathi, Gujarati & English Calligraphy fonts
Make your words pop with our collection of stylish fonts. With a wide variety of options to choose from, you can add a touch of elegance, edginess, or playfulness to your text. Whether you're creating a flyer, designing a logo, or simply writing a message to a friend, our stylish fonts are sure to make your text stand out. With so many choices available, you can find the perfect font to match your personality and style. Try them out today and see the difference it makes!
Hindi Marathi Calligraphy Fonts Typing Method: Hindi font keyboard
IndiaFont V3 introduces an innovative and user-friendly typing method that offers a seamless typing experience with our Hindi font keyboard download. The typing method is based on a phonetic approach, making it accessible to users who may not be familiar with the traditional Devanagari keyboard layout.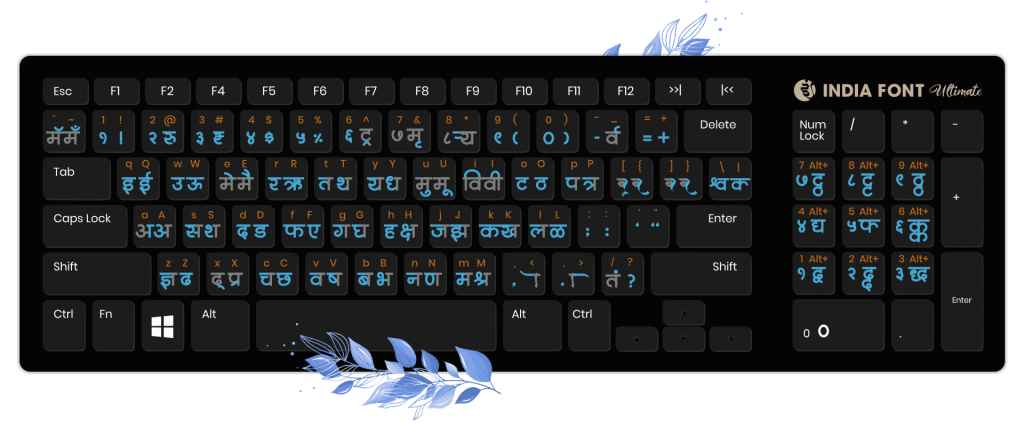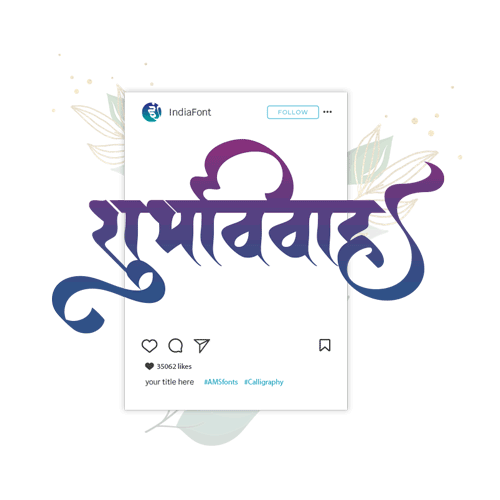 The Letter Variable Concept is one of the core features that sets IndiaFont V3 apart in the world of calligraphy font creation. This ingenious concept allows users to customize and personalize calligraphy fonts by providing up to 12 design variations for each individual letter.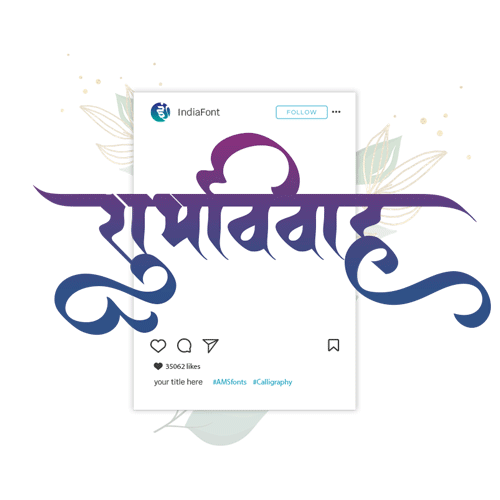 The "Alom Wilom" Concept is a remarkable feature that enhances the start and end points of calligraphy text, elevating the overall design and adding a touch of flair to the artwork. In IndiaFont V3, this concept introduces calligraphic swooshes or clip art that can be strategically placed at the beginning or end of the text, enhancing its visual appeal and making it stand out.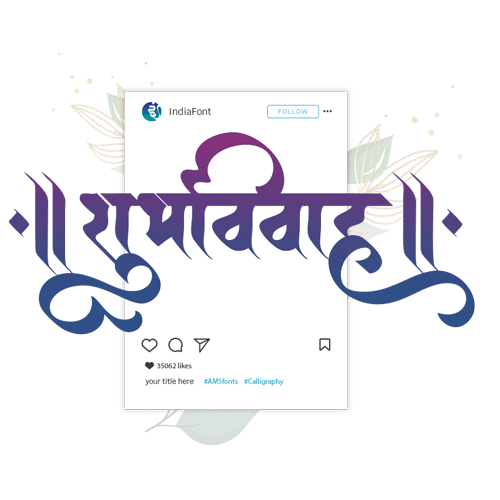 IndiaFont V3 boasts an extensive collection of "50+ Kanas" or "Aa ki Matra" design variables that significantly enrich the calligraphy font creation experience. These design variables are specially crafted for Devanagari languages, such as Hindi and Marathi, and serve as essential elements in these scripts.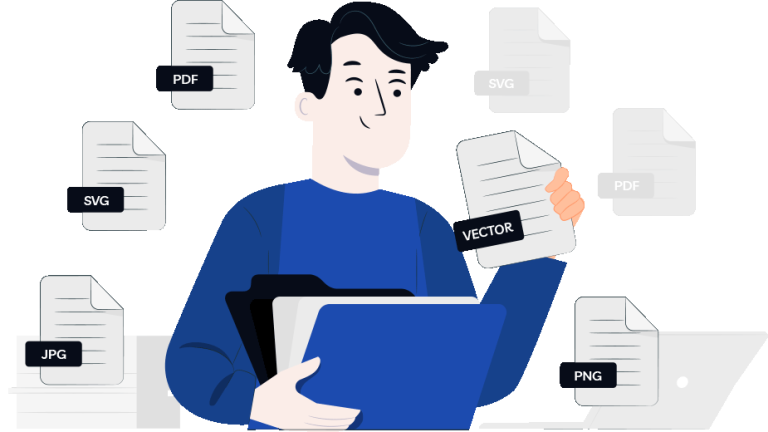 IndiaFont V3 offers a seamless and versatile "Export Option" that allows users to share their creative calligraphy artworks with the world in various formats. Once you have crafted your stunning calligraphy fonts or graphic designs using IndiaFont V3, you can easily export your creations to suit your specific requirements.
Calligraphy Font Software Available in Major languages
IndiaFont V3's Hindi Calligraphy Fonts celebrate the rich elegance of Devanagari script. Meticulously designed, they add sophistication and cultural significance to your projects. From traditional to contemporary styles, cater to diverse artistic expressions and design preferences.
IndiaFont V3's Marathi Calligraphy Fonts exude cultural heritage and grace. Thoughtfully designed, they add emotions and sophistication to your creations. From flowing scripts to bold styles, our calligraphy fonts cater to diverse artistic expressions and design aesthetics.
Gujarati Calligraphy Font
IndiaFont V3's Gujarati Calligraphy Fonts honor the cultural heritage and intricate design of the Gujarati script. Crafted with care, they bring elegance and grace to your projects. From traditional to modern styles, our fonts cater to diverse artistic expressions and design preferences.
IndiaFont V3's English Calligraphy Fonts are a celebration of creativity and style, breathing life into your words and designs. Each font is meticulously crafted to bring elegance and flair to your projects, whether you're working on invitations, logos, posters, or any other creative endeavor.
Frequently Asked Questions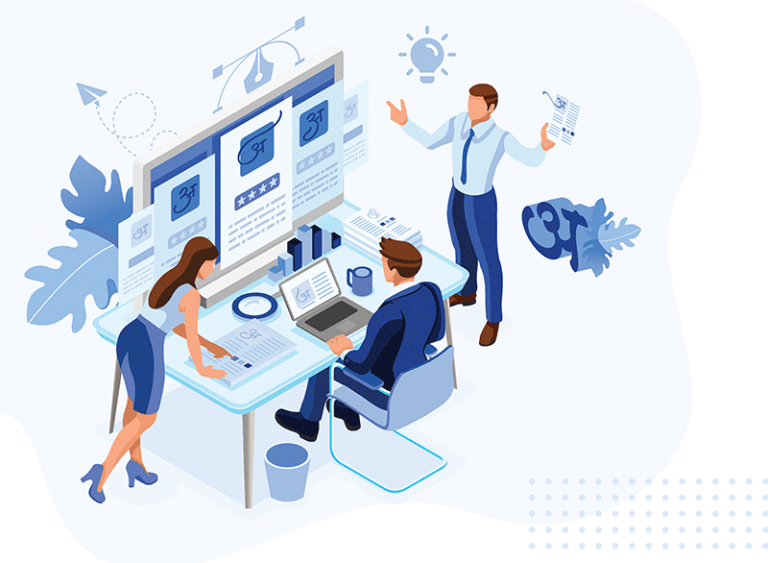 What is IndiaFont?
IndiaFont V3 is a powerful calligraphy font software developed by ArtoMania Studio Pvt Ltd. It offers a diverse collection of calligraphy fonts for Hindi, Marathi, Gujarati, and English languages, allowing users to create stunning and expressive typography with ease.
What makes IndiaFont unique?
IndiaFont stands out for its extensive collection of Indian fonts and calligraphy styles, catering to various languages and scripts. It also provides innovative features like Alom Wilom Concept, Letter Variables, and more.
Can I download IndiaFont for free?
Yes, IndiaFont offers a free trial version that allows you to explore the software and access some of its features before making a purchase.
How do I contact IndiaFont?
+91 7378456633
IndiaFont contact info: Phone number: +91 7378456633 Website: www.indiafont.com
Is IndiaFont V3 compatible with Windows and Mac?
IndiaFont V3 is currently compatible only with Windows operating systems and does not support Mac operating systems at this time.
Can I use other fonts in this software?
No, IndiaFont V3 is designed to work exclusively with the fonts available within the software. These fonts are specially crafted to function with the unique Letter Variable Concept, which allows for easy customization and personalization of calligraphy artworks.
Which keyboard is used for typing?
We have setup the Hindi typing keyboard to Phonetic base for providing ease of typing to new users.
Download Hindi Marathi Calligraphy Font Software for Windows IndiaFont V3...
Read More
You can download IndiaFont V3 from given link below. Hindi...
Read More
Working with IndiaFont V3 Marathi Calligraphy Font Software IndiaFont V3...
Read More
IndiaFont's Happy Clients
We at IndiaFont Care and understand that you may need to check some fonts at first, so we have provided you with lots of the best free calligraphy fonts.