English calligraphy fonts are a delightful ensemble of styles that range from classic and elegant scripts to contemporary and playful designs. With their artistic flair and enchanting appeal, these fonts have become a staple in various design applications. From elegant wedding invitations to heartfelt greeting cards, from prestigious certificates to captivating artistic projects, English calligraphy fonts breathe life into every English-language design.
Top 10 Best English Calligraphy Fonts
Introducing IndiaFont V3
Now, you have the opportunity to unlock the beauty of English calligraphy fonts with IndiaFont V3. Our revolutionary software provides a captivating collection of stylish and artistic fonts, meticulously curated to suit every design need. With IndiaFont V3, you gain access to a world of creative possibilities, empowering you to craft stunning designs that leave a lasting impression.
Download English Calligraphy Fonts with IndiaFont V3
Don't wait to infuse your designs with the elegance of English calligraphy fonts. Download IndiaFont V3's free trial version and experience the magic for yourself. Join our growing community of designers and artists who celebrate the artistry of calligraphy and unlock the potential of your creative vision.
Embrace the charm of English calligraphy fonts, and let your designs flourish with an exquisite touch of sophistication. With IndiaFont V3 by your side, your creative endeavors are destined for greatness, leaving a mark of elegance in every stroke.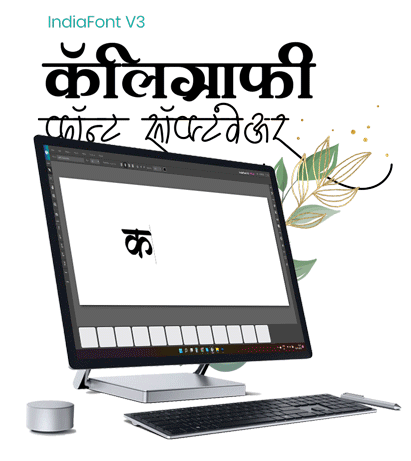 Best English Calligraphy Fonts
Calligraphy Font Software: IndiaFont V3
Elevate your designs with the beauty of English calligraphy fonts. Explore the best, embrace the stylish, and delight in the freedom of free fonts. Unleash your creativity today! Download now with IndiaFont V3.