AMS Cherish English Calligraphy Font
Welcome to the enchanting world of AMS Cherish Calligraphy font, a captivating blend of artistic finesse and the beauty of English. Elevate your creative projects with this exquisite font that adds a touch of elegance to every written expression.
Font Language: Designed exclusively for English, AMS Cherish Calligraphy font embodies the essence of this global language, infusing your text with grace and charm.
Font Style: Discover the timeless allure of calligraphy with AMS Cherish Calligraphy font, a seamless fusion of contemporary style and traditional artistry. Effortlessly bring sophistication to your creations.
Font Weight: The captivating AMS Cherish font comes in a Bold weight, ensuring each word stands out boldly with a commanding presence. Whether on print or digital platforms, this font guarantees an enchanting visual experience.
Rating and Trending: With an impressive rating of 7 out of 10, AMS Cherish has won the admiration of numerous users, reflecting its growing popularity in the design community. Embrace the font cherished by many for its elegance.
Variable Font: AMS Cherish stands out as a variable font, offering up to 12 variables for each letter, empowering you with endless possibilities for customization and creative exploration.
Step into a world of artistic expression with AMS Cherish Calligraphy font. Whether you're designing invitations, crafting captivating artworks, or enhancing your brand identity, this font promises to elevate your creativity to new heights. Embrace the beauty of calligraphy and watch your words dance with grace and charm.
| Font Name | AMS Cherish |
| --- | --- |
| Language | English Fonts |
| Font Style | Calligraphy Font |
| Font Weight | Bold Font |
| Rating | 7 out of 10 ★ |
| Variables | Yes - Upto 12 |
Gear up with AMS Cherish Calligraphy Font, which comes as part of the IndiaFont V3 software. Alongside 100's of other stunning English calligraphy fonts, this font is an invaluable asset that empowers your design endeavors.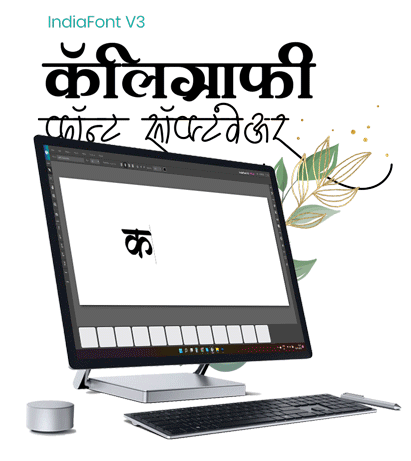 English Calligraphy Fonts
Calligraphy Font Software: IndiaFont V3
At IndiaFont, called AMS Fonts also, we offer a diverse range of Free English Calligraphy Fonts. Explore our collection and unleash your imagination with our captivating fonts. Feel free to check some cool free fonts and download as needed.